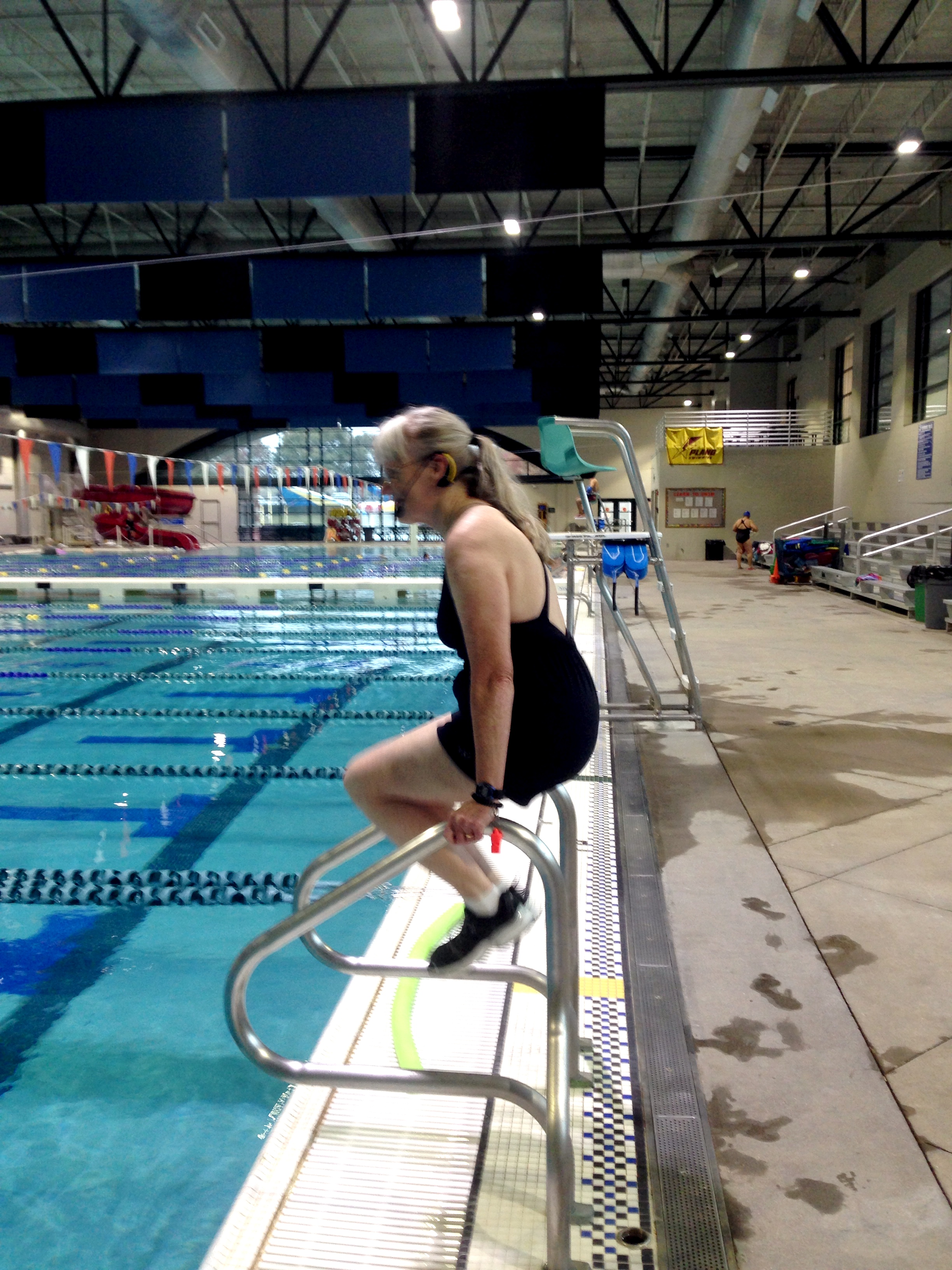 This seems like a good time to talk about change. I have been teaching MWF deep-water classes at 8:00 and 9:00 AM and a MW shallow-water class at 6:30 PM at Oak Point Recreation Center since 2002. That will go away on February 3 when Oak Point closes for renovation. The facility is expected to be closed until sometime this fall. My class participants and I have to deal with this change. What will we do?
I have agreed to teach a MWF deep-water class at 9:30 AM and a TTh 9:30 AM deep-water class at Rowlinson Natatorium on 1712 Avenue P starting February 6. Rowlinson is much smaller than Oak Point and their parking lot is small. There will be a shallow-water class going on at the same time as my deep-water class. My participants are concerned about not being able to get a parking space and about the pool being crowded. Those who come at 8:00 like getting their workout done early in the day so that they have time left in the morning for other things. By the time they get home from a 9:30 class and get showered, their morning will be almost over. In order for the TTh class to make, some participants will have to switch from a class that meets 3X a week to one that meets twice a week. How many participants will decide to switch? How many will decide to stop taking a class? So far, ten have signed up for MWF and four have signed up for TTh. We need six to make the class.
I have also agreed to teach a TTh shallow-water class at 7:30 PM at the Plano Aquatic Center at 2301 Westside Drive starting February 7. My MW class participants and I not only have to deal with switching our schedules to a different day, but we also have to come an hour later. The Plano Aquatic Center is on the other side of I-75, which is a barrier to some. How many participants will decide to stop taking a class? I don't know how many are signed up so far, but we need six to make the class.
We might as well admit it. This change is messing up a routine that works for us and that we are comfortable with and we don't like it! Acknowledging our feelings is a first step in dealing with change.
The second step is to do our research. Many of us have gone to Rowlinson to check out the facility and the parking lot and to scout additional places to park. We've looked at the pool to see how big the deep end is. Four participants in the night class are familiar with the Plano Aquatic Center and said they plan to sign up there.
The third step is to look at all the options. My participants have to figure out how to change their own routines but I have thought about all the possible scenarios for me.
The MWF 9:30 class has made so I am sure I have that. If the other classes don't make, then I go from 8 classes a week to three. Since Rowlinson is smaller, I might be able to take my class into the shallow water for strength training occasionally. I will still be able to work out at the gym on Tuesday and Thursday mornings and I will have my evenings free. I will accept as many sub classes as possible.
If the MWF and TTh classes at Rowlinson make but the night class does not I won't be able to work out on Tuesday and Thursday mornings as I do now, but I might have time to do a shortened workout before class two days a week. I will be teaching 5 classes a week.
If the MWF class at Rowlinson and the TTh class at the Plano Aquatic Center make but not the TTh deep-water class, then my regular workout is back on. I will have 5 classes as in the previous scenario.
If all the classes make, then I am close to having the same number of classes as I now have, only less compactly. I probably won't be able to accept any sub classes.
These are not the only changes coming to my schedule, since Rowlinson will not be available for classes in the summer. At that point I will have a 9:00 AM class 5 days a week (if they all make!) at  Jack Carter Pool on 2601 Pleasant Valley Drive.  Jack Carter is an outdoor pool so it is only open during the summer months. But the pool is new and attractive and this might be fun. The classes at the Plano Aquatic Center will not change in the summer.
The fourth step in dealing with change is to try to avoid negative feelings. This is only a temporary situation after all. We will be back to the original schedule when Oak Point reopens in the fall. And when it does, the weight room upstairs will be greatly expanded and we will have a nice large locker room which we will all enjoy very much!
If you are interested in signing up for one of my classes, check my website at www.waterfitnesslessons.com  I will post updates on what classes I'm teaching when that information is available.
See you in the pool!
Chris Alexander