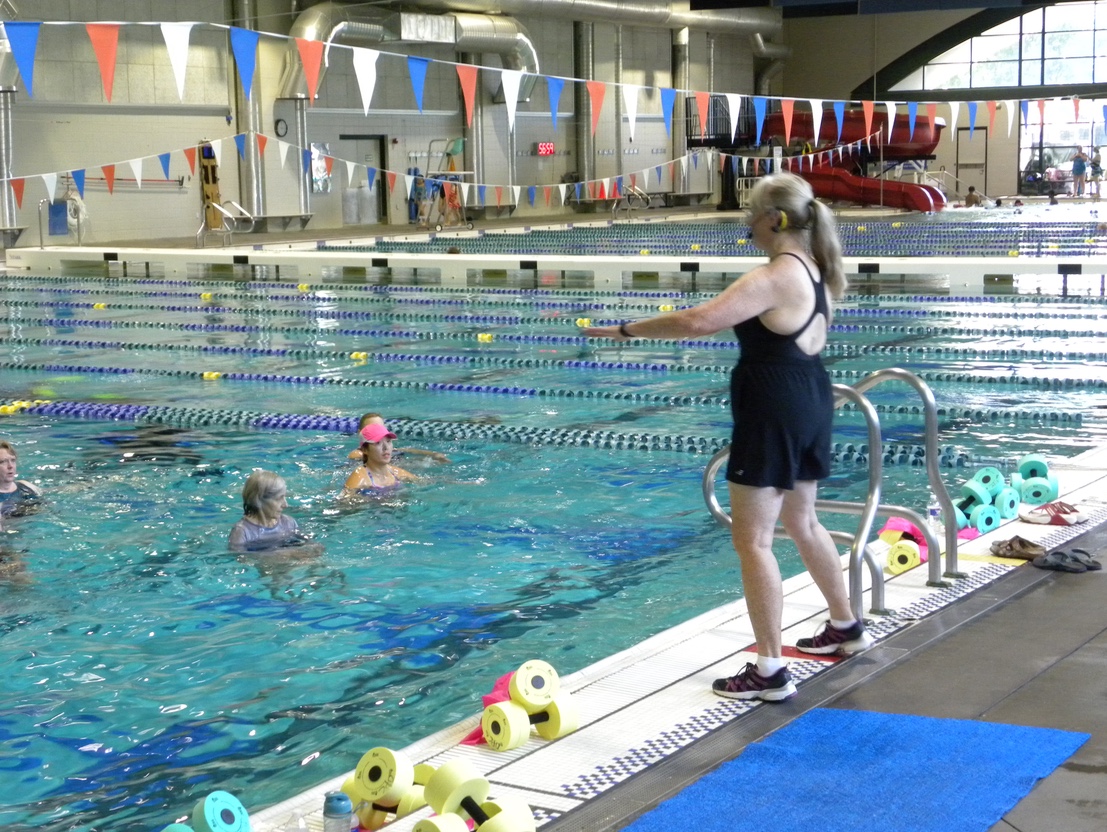 I like my class participants. Over the years I've heard about their families, their pets, their challenges, and which of my playlists they like. They are more than just class participants, they are friends. I want them to get a good, safe, effective workout every time they come to my class. I don't want to bore them with the same old routines. I want to challenge them to progress in their levels of fitness. I want to help them make their hearts stronger, to give them an opportunity to improve their muscular endurance, to challenge them mentally, and I want them to have fun doing it.
This means I have to keep learning. That's why I attend conferences, workshops, and webinars and read water fitness books and articles. One of the things I've been looking for is a system for offering progressions. One system that I learned about is periodization. It's a training tool used by athletes to help them be in the best possible shape during the most challenging season of their sport. Periodization divides the year into 4 seasons, Preseason, Transition Season, Peak Fitness Season and Active Recovery. Why not use this tool to train for the sport of daily living?
My experiments with periodization have become the basis for my new book, Water Fitness Progressions, which has just been published.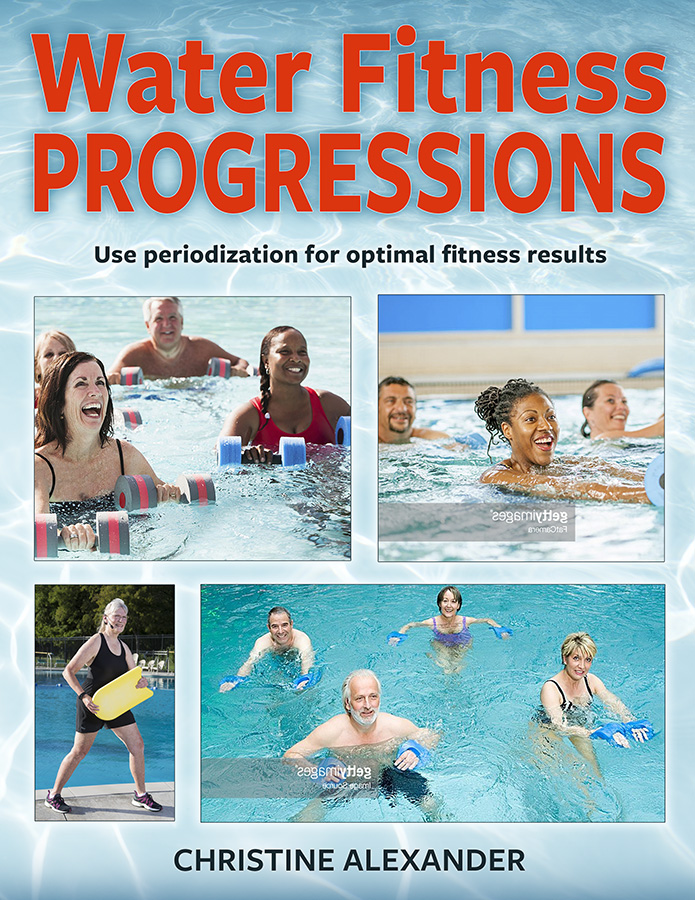 Each season has its own focus. In the Preseason we focus on improving posture, performing the exercises with good form, increasing range of motion, doing low intensity intervals, and using the properties of water to create overload. In the Transition Season we improve the quality of our movement by paying attention to how the arms and legs move the water, increase interval training to moderate intensity, and add equipment to sessions of strength training. In Peak Fitness Season we focus on increasing power, performing high intensity interval training (HIIT) and using both concentric and eccentric muscle actions in our strength training with equipment. In Active Recovery we give our bodies a chance to repair any microtrauma that may have occurred during the previous months. We do light cardio-respiratory training, core strength training and have fun activities such as games or relay races to provide a mental break.
The book explains how to do all of this, complete with lesson plans. Each interval lesson plan has 3 versions, a low intensity version, a moderate intensity version and a high intensity (HIIT) version. There are strength training lesson plans using various properties of the water, using buoyant and drag equipment, and focusing on eccentric muscle actions. There is also a section of fun activities.
Thanks to the American College of Sports Medicine, the Aquatic Exercise Association, Pauline Ivens and Stephanie Thielen, who all provided some of the ideas used in this book. My special thanks goes to my water fitness classes, who are my inspiration. The book can be ordered from Human Kinetics (the publisher) or from Amazon.com. Just click on whichever source you wish to order from and the link will take you there.
See you in the pool!
Chris Alexander