Cases of COVID-19 are surging in Texas where I live, and in many other parts of the United States. Governors want to avoid lock-down orders and are depending on us to wear masks and practice social distancing. This is because the coronavirus spreads mainly through person-to-person contact and wearing masks has been shown to slow the spread of the virus. It is also possible to touch a contaminated surface and then touch our eyes, nose or mouth and pick up the virus that way. So many of us are trying to keep our homes clean and disinfected. Consumer Reports on Health has a helpful article on "The Best Steps for Cleaning and Disinfecting" in their July 2020 issue.
Cleaning means removing dirt and germs by scrubbing with a cleaner or soap. Disinfecting means applying chemicals that will kill or deactivate germs directly. It's important to clean surfaces first because that can physically remove many germs and because disinfectants work best on surfaces that aren't visibly dirty. Places to clean and disinfect daily include anything that is touched frequently, such as tables, chairs, counter tops, light switches, water faucets, flush handles, refrigerator handles, drawer pulls, door knobs, cellphones, tablet screens, keyboards, your computer mouse, remote controls, steering wheels, gear shifts, car door handles, seat adjusters, and any high touch buttons or touch screens in your car. See more about disinfecting your electronics and car below. Disinfect everything else with an antibacterial wipe or spray. If you can't find wipes, you can mix 4 teaspoons of bleach in a quart of purified water and soak some paper towels in the solution. Wring the paper towels out with clean hands, or wearing gloves, and store them in a sealed plastic bag. Don't use "color safe" bleach as it is not suitable for disinfecting purposes. If you can't find disinfectant spray, you can use 70% alcohol in a spray bottle. An article on the mdanderson.org website, says not to use an alcohol concentration higher than 70% because studies have shown that these products just freeze the outside of the virus instead of killing it. In any case, allow the disinfectant to remain on the surface for at least one minute. Do not combine different disinfectants because the chemical reaction can be dangerous.
Do not use bleach on your electronics. Instead wipe your cellphones, tablet screens, keyboards, your computer mouse and remote controls with an alcohol wipe. Alcohol wipes can be found in first aid kits or with the diabetes supplies in a drugstore. You can also wet a cotton ball or square, squeeze out any excess alcohol, and wipe with that. Remove the batteries before cleaning your remote control. Use alcohol on your car steering wheel, gear shift, door handles, seat adjusters, and any high touch buttons or touch screens as well. Bleach or hydrogen peroxide can damage your car's upholstery. After disinfecting, use a leather conditioner on any leather surfaces to keep them in good shape.
There is no evidence that fruits and vegetables from the grocery store can transmit COVID-19. Still, it's a good idea to thoroughly rinse produce before you eat it to help remove pesticides and dirt. You can even scrub hard-skinned items like apples with a soft-bristle produce brush. But don't wash produce with bleach or another disinfectant because that could make you sick.
It is impossible to completely sanitize all surfaces. That's why hand-washing is so critical. Scrub for at least 20 seconds, completely washing all parts of your hands. The second picture above shows areas that are sometimes missed in the palm and the back of the hand in purple. The areas in green are more frequently missed. Wash your hands after you've been out in public, after you cough, sneeze, or blow your nose; before preparing food and before eating food; and after using the bathroom.
This seems like a lot to keep up with, but during this pandemic it is important to stay safe!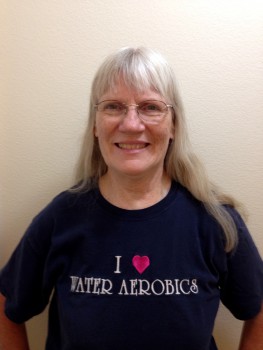 Chris Alexander