Although the pool is a great place to do balance training, with COVID-19 cases on the rise in many states, we are still being encouraged to shelter in place as much as possible. It is important to stay active during this time, and it's a good idea to include balance training among your activities. It is especially important if you are older than 60 since balance training reduces your risk of falling.
Exercise Etc. Inc. offered a Balance & Fall Prevention webinar in 2019 describing a variety of balance exercises you can do at home. Some recommended strength training exercises include the following: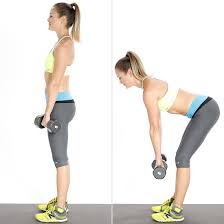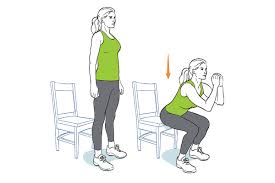 Resisted rows for the upper back. If you don't have a band, do a standing row. From a lunge position, with the R leg forward, pull a dumbbell (or water bottle) in your R hand from your knee up towards your hip, squeezing your shoulder blades. Then repeat on the L side.
Toe scrunches to strengthen the toes.
Standing heel lifts to strengthen the calf muscles.
Deadlifts to strengthen the glutes and hamstrings. Keep your back straight. If you don't have dumbbells, use water bottles.
Chair squats to strengthen the quads.
In addition to strengthening the muscles that are important for balance, there are some specific balance training exercises you can do. First find your neutral alignment. Sit in a chair up against a wall and put a balloon behind your head. When you are able to maintain that position, try standing up against the wall with the balloon behind your head. Progress from there to walking with a book on your head.
The following exercises are done sitting in a chair:
"The airplane" – Extend the arms to the side and lean slowly side to side.
Alternating heel/toe lift – Lift your heels one at a time while pumping your arms with the elbows bent
Seated crawling – Lift your knees one at a time while lifting the opposite hand as if you were crawling up a wall.
A one legged stand is another recommended exercise. There are a variety of ways you can practice it. At first you may need to hold on to a chair or the wall for support. Next try standing on one leg without holding on for a minimum of 5 seconds, or as long as possible. Always have support available in case you start to lose your balance. Progress to standing on one leg with one arm up. Next stand on an unstable surface, such as a one-inch thick piece of wood about the size of your shoe. You could also stand on a brick or a book. Finally try batting a balloon while you are standing on one foot on your unstable surface.
Besides strength training, practicing neutral alignment, chair exercises and one legged stands, it is important to practice walking fast. The faster you can walk, the lower your mortality rate. Shift your weight from your heel to the ball of your foot to the toes. Keep your spine in neutral and your head level. Your toes point forward and your feet are 3-5 inches apart. Your elbows are bent 90 degrees, your arms are close to your body and they pump for momentum and balance. Don't forget to breathe! The following are some exercises you can do to improve your gait:
Tap one heel at a time on the floor in front of you. Then tap the toes in front of you. This improves ankle strength and ankle range of motion.
Walk with long steps to improve stride.
Lift knees with arm pumps to improve your arm swing efficiency.
Lift your heels up behind you towards your buttocks to improve hamstring strength.
Walk with one foot in front of the other to improve stability.
March to reduce shuffling.
Walk with head rotations to improve balance.
Walk with U-turns to strengthen hip rotators.
Walk backward.
Place 2 cones (or water bottles) 10-20 feet apart. Walk fast from A to B, pivot and walk fast back to A.
Step sideways from A to B and back to A.
Place a chair 10 feet from your cone (or water bottle); from a seated position stand up, walk to the cone, pivot and return to the chair.
All of this can be done in your living room. Pick several exercises to do at least 3 times a week, or even daily. You can also do some fast walking outside in your neighborhood. If you live in Texas, like I do, you will want to do this early in the morning since it gets too hot in our summer afternoons and evenings. Keep moving!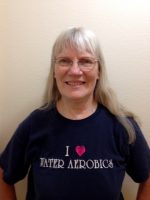 Chris Alexander