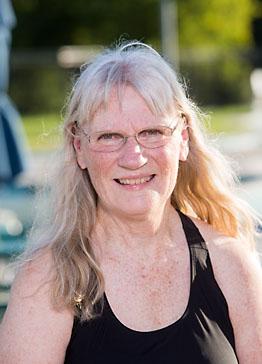 Christine Alexander is the author of 2 books on water exercise each published by Human Kinetics.
Water Fitness Progressions (2019) was written for water fitness instructors and aquatic personal trainers. It describes how to use periodization to help class participants and clients progress in their level of fitness. It contains lesson plans that illustrate how to progressively increase intensity for both cardiorespiratory endurance and strength training.
Water Fitness Lesson Plans and Choreography (2011) was written for water fitness instructors. It has 36 class ideas for shallow water exercise and 36 class ideas for deep water exercise. Individuals may find the exercise descriptions and photos useful for building a personal exercise routine.