More than one out of every four people 65 or older falls each year. One out of five falls causes a serious injury such as broken bones or a head injury. Over 800,000 patients a year are hospitalized because of a fall injury. Each year at least 300,000 older people are hospitalized for hip fractures. These statistics from the Centers for Disease Control and Prevention are a concern for many of my water exercise class participants and for me. When I came across some articles on How to Fall Safely, I decided the information was worth passing on.
I found articles from several sources, including AARP, physical therapist blogs and wikiHow. The pictures in this Blog post come from wikiHow. The co-author of the post was Chris M. Matsko, MD.
Protect your head. Head injuries can be very serious. Make sure you prioritize protecting your head. Tuck your chin down to lower your head. If falling face first turn your head to the side. Use your arms for additional protection. Put them in front of your head if falling forwards or behind your head if falling backwards.
Turn as you fall. If you are falling either straight forward or straight backwards, try to turn your body so you land on your side. This reduces the risk of injuring your head, face, arms or back.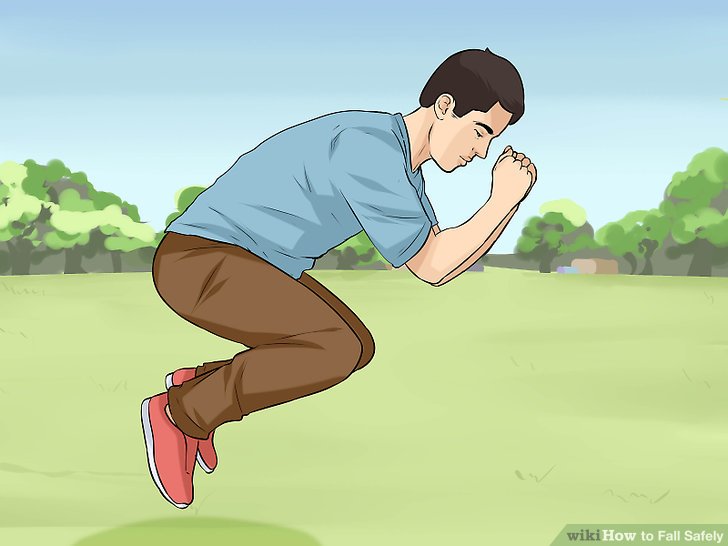 Keep arms and legs bent. It may be tempting to try and catch yourself with your arms. However, landing with your arms straight out can break your wrists and/or your arms.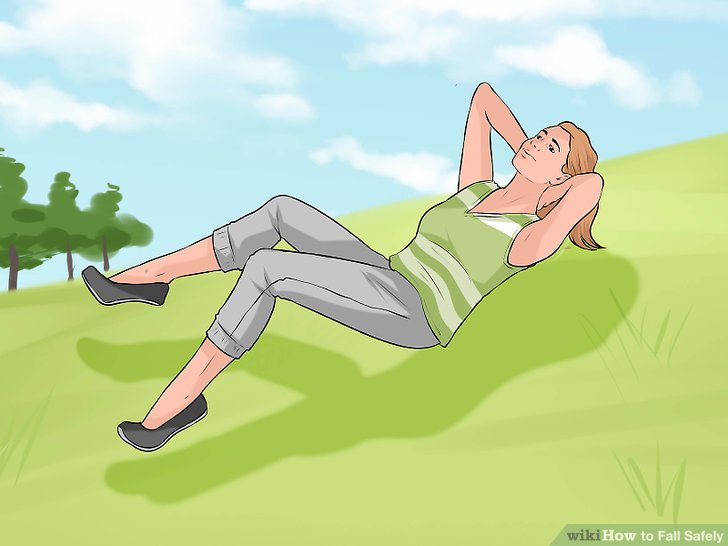 Stay loose. Tensing up increases the chance of sustaining an injury. The tense parts of the body are more likely to break. Try breathing out as you fall to help keep your body relaxed.
Spread out the force of the fall. A big part of falling safely is to spread out the force of the impact over a large area of your body. This reduces the risk of a serious injury to a single part of the body.
Another suggestion is to roll out of the fall. This is difficult to do unless you have practiced beforehand. If you wish to learn the technique, you can ask a physical therapist to show you how, or practice falling and rolling in a gym with padded and cushioned floors.
Just as important as knowing how to fall is taking steps to prevent falls in the first place. Wear shoes with slip resistant soles. Pay attention when you walk. Be aware of uneven areas on the ground, curbs and stairs. Hold the hand rail when taking stairs. In the home, close drawers after you are done with them. Don't leave cords in walkways. Keep the area well lit. Use non-slip bath mats. Remove small throw rugs.
Another way to reduce your risk of falling is to improve your strength and balance with exercise. The pool is the perfect place to work on both strength and balance. Because the water's buoyancy and resistance helps support the body, exercises can be done without fear of falling. Options include the following:
Gait training. Gait training is walking practice. The goal is to lengthen the stride and improve confidence while walking.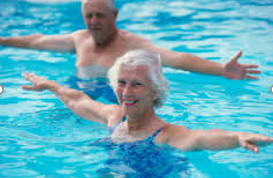 Core Strength Training. Core strength training is training for the postural muscles of the trunk. This includes the Trapezius and Rhomboids, the Latissimus dorsi and the Erector spinae. Exercises to try are rowing, bowstring pull, and lat pull-down using the water's resistance or drag equipment. Walking backward strengthens the Erector spinae.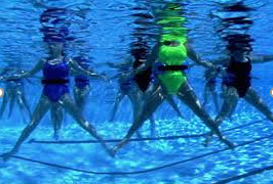 Deep-Water Exercise. Deep-water exercise is performed, while wearing a flotation device, in water in which a person can remain vertical without the feet touching the floor. Exercisers must aggressively engage the stabilizing muscles of the core to remain upright.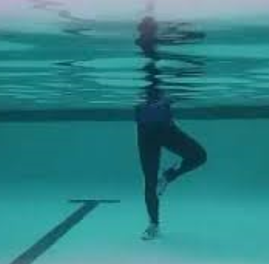 Balance Challenges. Balance challenges are exercises performed with a narrow base of support, such as the feet together, one foot in front of the other, or standing on one foot. Slow movements are more challenging than fast ones.
Falling is scary, but learning how to fall and taking steps to prevent falls in the first place are things we can all do now to reduce the risk.
See you in the pool!
Chris Alexander