Some states are loosening restrictions put in place because of the Coronavirus pandemic. In Texas, restaurants are allowed to welcome more diners, schools are opening for in-person instruction and water fitness classes are resuming. This does not mean, however, that the pandemic has ended. COVID-19 is still out there and the basic measures to protect yourself are still important: wash your hands frequently, maintain a social distance of 6 feet, and wear a face mask.
James H. Dickerson, PhD wrote an article published in the October 2020 issue of Consumer Reports on Health entitled "How to Make Mask Wearing Easier" with some timely advice.
Position the mask so that it covers your mouth and nose. This will prevent virus particles from escaping your breath and will also prevent some virus particles from other people's breath from landing on you. If you leave either your nose or your mouth uncovered, you have removed the protective barrier.
Use a mask with two layers. This improves the mask's ability to filter out particles no matter what kind of fabric was used to make the mask. Higher thread counts filter a little better than lower thread counts. Another way to improve filtration is to insert cotton batting in between the two layers. Disposable mask filters can also be purchased if your mask has a pocket for them. If you choose to use a vented mask, make sure it has a filter or else the breathing valve will allow you to exhale particles into the air as well as inhale other people's germs.
If your glasses fog up while wearing your mask, try washing your glasses with soap and water, and then letting them air-dry or drying them with a soft cloth before putting the mask on. You can also try putting your mask on closer to the bridge of your nose to prevent your breath from escaping out the top of your mask. Then make sure the glasses rest on the top edge of your mask.
Try not to touch the mask while you are wearing it. If you need to adjust the mask, touch only the strings or elastic, or at the worst, touch only the outermost edges. The same goes for when you remove the mask. Wash your hands after you handle the mask. Wash your mask in the laundry with laundry detergent or by hand with laundry detergent or soap. Dry it in the dryer or hang it in the sun or lay it flat to dry. Be sure the mask fully dry before wearing it again.
Latex gloves aren't considered very useful outside of healthcare settings unless you are caring for or cleaning up after someone who is ill. Instead, wash your hands regularly, including after going out in public, and handling mail and packages.
Until we have a safe and effective vaccine for COVID-19, mask wearing and social distancing will continue to be important. As for hand washing, that's a good habit to keep going even with a vaccine. Stay safe!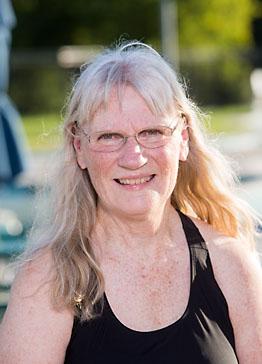 Chris Alexander