Thanks to Jason Lewis and https://strongwell.org/ for this guest article on helpful apps for seniors.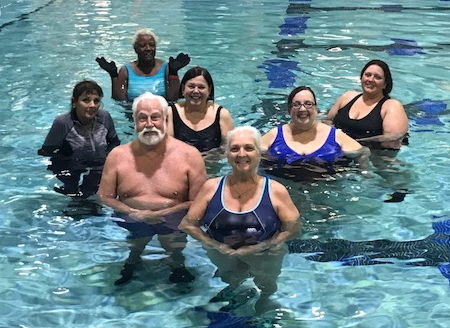 Studies have shown that approximately 67 percent of seniors are sedentary for most of the day — a lifestyle that can lead to arthritis, heart disease, depression, and hypertension. Staying health-conscious into your senior years is vitally important, but it can be difficult to know what you should do. Fortunately, technology can offer a myriad of tools to help you take control of your health and wellbeing. Here are just a few must-have apps to help you stay in great shape.
Instant Heart Rate
Your heart rate can tell you so much about your health, but it can be complicated to take your own pulse and figure out what it means. Luckily, Instant Heart Rate makes it easy. This app uses your phone's camera to measure your heart rate and provides you with information as to what healthy heart rates look like for someone in your age group. Instant Heart Rate also allows you to perform a stress test by measuring your heart rate as you stand; if you keep regular track of your heart rate, you can bring the results to your doctor to provide him with more long-term information about your health.
Map My Walk
This excellent fitness tracker uses GPS to track the distances you walk. It provides you with suggestions for routes you might enjoy, and gives details about calories burned, how fast you went, and the elevation of your walks. You can use the app to set exercise goals for yourself and keep track of your progress. And if you prefer other sports, don't worry — while it's called Map My Walk, this app actually allows you to track your progress in over 600 different activities, making it an incredibly versatile option. If you prefer to exercise in the pool to stay fit, there are also apps available to measure your output and track your progression, such as Polar Flow which connects to the waterproof Polar M430 fitness tracker.
Glucose – Blood Sugar Tracker
Perfect for anyone who needs to keep track of their blood sugar for health reasons, Glucose is a simple-to-use app. It lets you track your weight, ketones, A1C, insulin, and blood pressure, and creates clear graphs to help you visualize your long term health trends. The app also keeps track of what time it is when you check your blood sugar, giving you one less thing to remember. And to make things even simpler, you can export your reports to show your doctor if need be.
What's Covered by Medicare
Insurance can be incredibly confusing. Luckily, in 2019 Medicare launched an app called "What's Covered," designed to quickly tell you whether a procedure is covered under your insurance. The What's Covered app is a great way to simplify your plan so that you know exactly what you'll be getting and won't have to deal with any nasty surprises.
Online Resources
Be sure to take advantage of some online resources as well. For example, if you need to downsize to maintain a healthy lifestyle, you can visit home-listing sites like Zillow and Trulia to help refine your search for a new home. If you require some extra support and need help finding an assisted living or nursing facility, sites like SeniorCare.com can help you explore your options. For example, they have detailed facility information, reviews, and cost data on 39 Dallas-area nursing homes.
The Importance of Technology
While the plethora of apps and fitness trackers can be overwhelming, many of them offer the perfect way to easily keep track of your health and ensure your ongoing wellbeing. But if you find that your phone is outdated and unable to run the apps you want, it may be time for an upgrade. Newer-model phones offer extended battery life, incredible graphics, and intelligent Wi-Fi that lets you connect more quickly no matter where you are.
Whatever phone you use, remember that it's a tool for you to utilize; finding all the best apps will let you fully take advantage of technology's capabilities while staying happy and healthy.
See you in the pool!