You can't really be physically fit if you don't have good posture. Therefore you have made a commitment to train for good posture in your water fitness class. Great! This may require you to rethink how you perform the exercises. You will need to be sure to keep your sternum lifted, your shoulders level, and your core braced so that you maintain your good posture no matter what exercise you are doing. Sometimes in your eagerness to increase intensity and burn calories you may inadvertently take your spine out of neutral alignment. Let's take a look at some common exercises and see how this happens.  All of the photos show the exercises performed with bad form.
Knee High Jog.  This is a great exercise for increasing the heart rate and burning calories. But sometimes in your enthusiasm to increase intensity you may bring the knees too high, as in this picture, putting pressure on the low back and possibly aggravating the sciatic nerve. Bring the knees up just until the upper leg is parallel to the floor.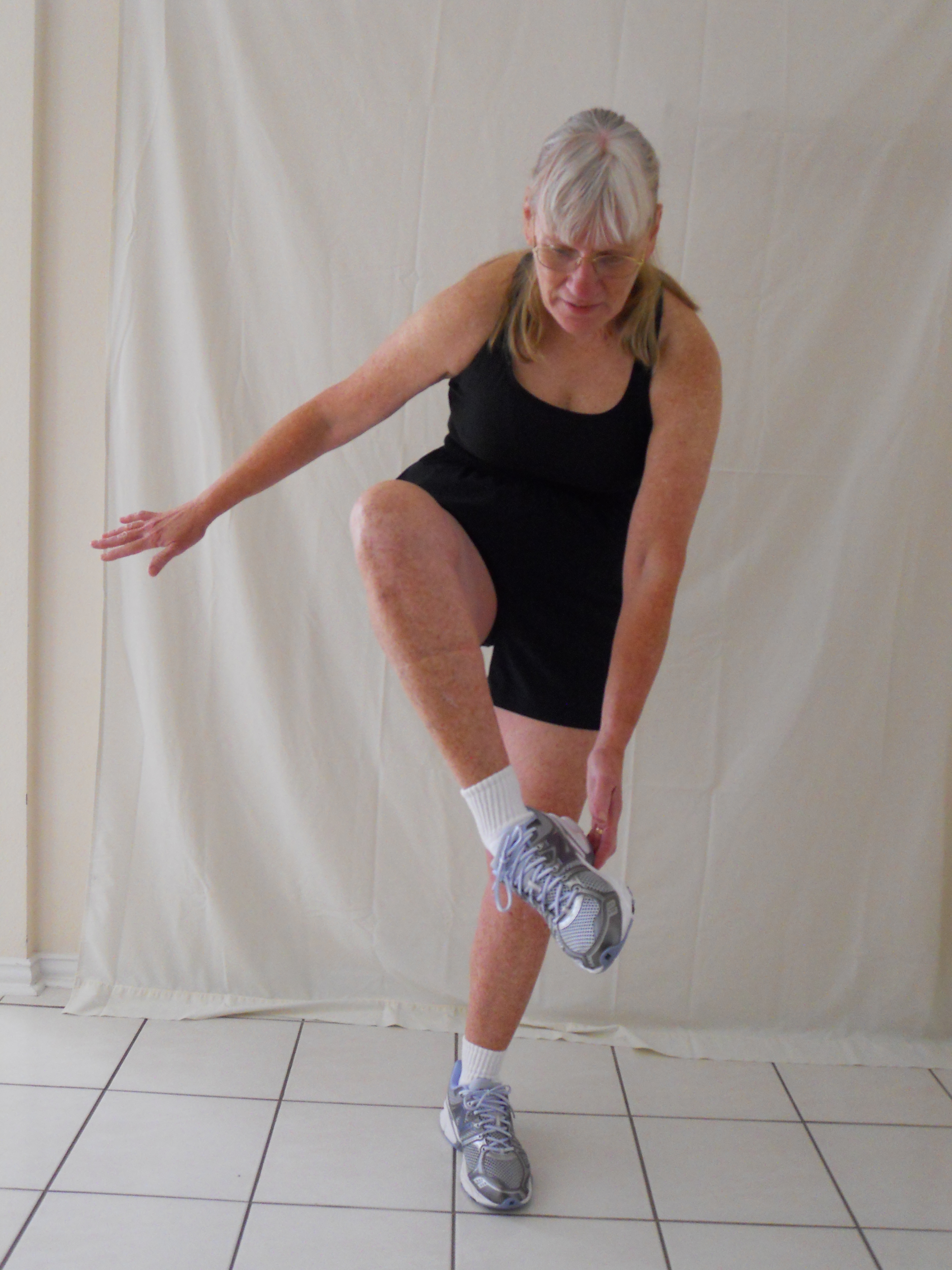 Inner Thigh Lift.  This exercise improves hip flexibility because you are moving the leg in a diagonal plane. You might decide to increase your range of motion by touching your ankle with your opposite hand. But if you have to bend forward to reach the ankle, as in this picture, you are taking your spine out of neutral. Better to touch the inner thigh or knee instead.
Hopscotch.  This exercise works the hamstrings. It is more important to maintain neutral alignment than to actually touch the heel with your opposite hand. If you have to bend to the side to reach the heel, as in this picture, then it is better to just swipe at the heel with your hand.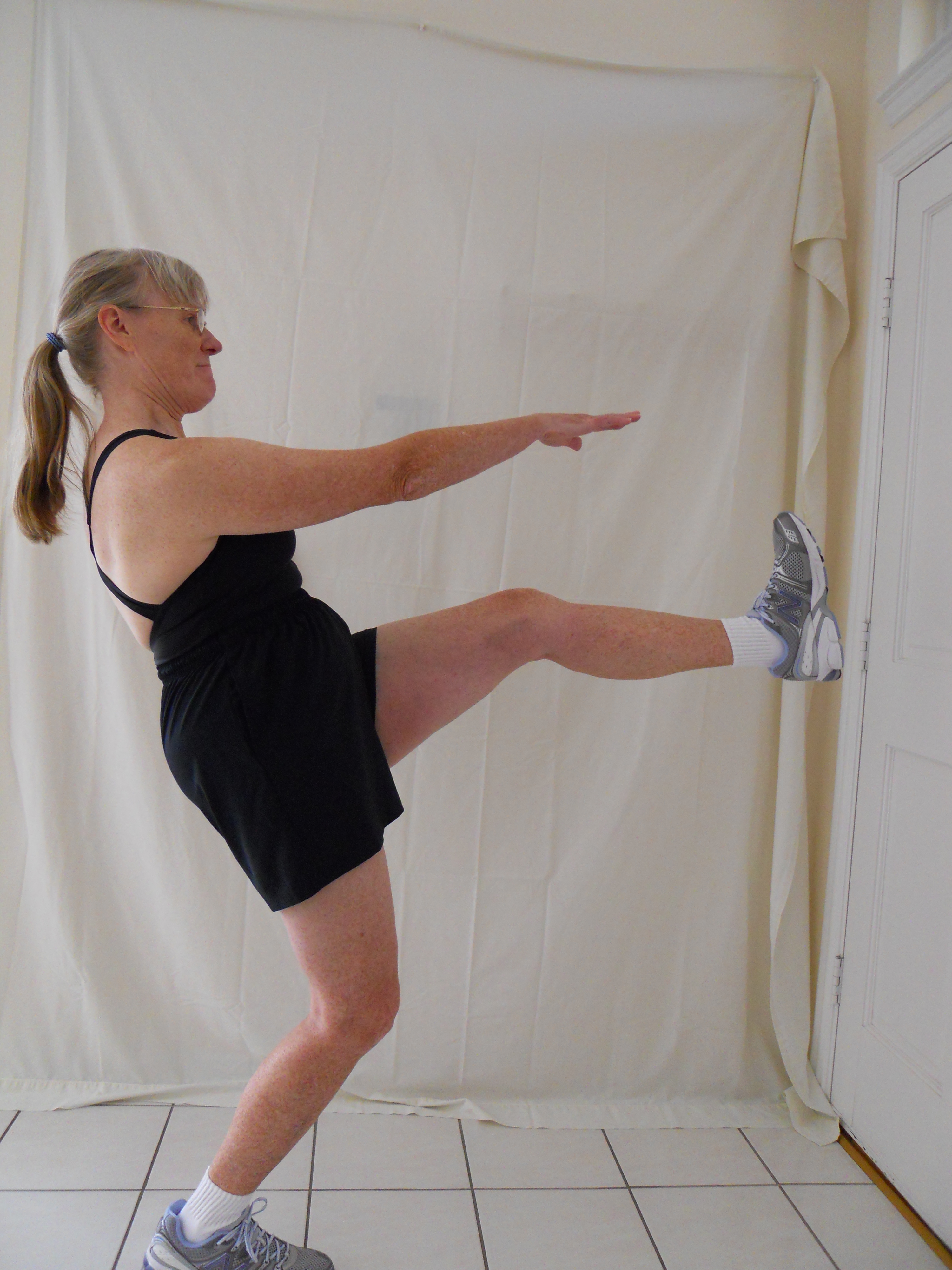 High Kick.  This is a long lever exercise so it takes more effort and burns more calories than its short lever cousin, the knee high jog. The goal here is not to get the foot out of the water though. If you find yourself leaning backward to get the leg higher, as in this picture, you are bringing the leg too high and taking the spine out of neutral.
Rocking Horse.  This exercise works multiple leg muscles and also challenges balance because it takes the body off-axis. Watch out for an overly enthusiastic rocking motion though. Arching the back while shifting the weight to the back leg, as in this picture, puts a lot of stress on the low back.
Greater intensity levels can be achieved when the exercises are performed with good posture and the power is put into the arm and leg movements. You might be surprised at how hard you can work while keeping the sternum lifted, the shoulders level and the core braced.  See you in the pool!