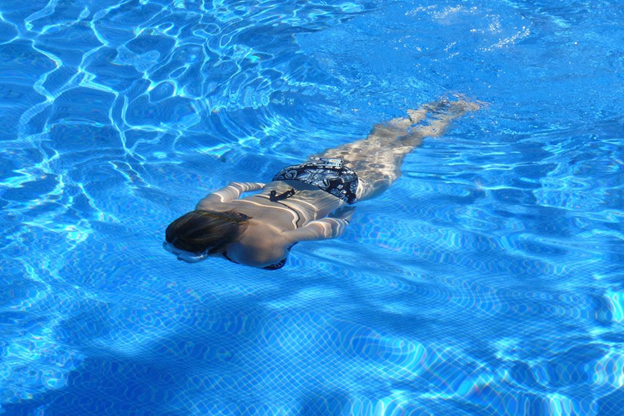 This guest Blog Post was written by Cheryl Conklin. Check out her site at https://wellnesscentral.info/
Self-care is all the rage. No matter where you look, there's someone posting about their favorite bath bomb or face mask or posting pics of their morning's green smoothie. Although these are perfectly legitimate forms of self-care, they're not effective for everyone. Some people won't get as much out of a warm bath as they will out of re-organizing their pantry, for example.
Figuring out the self-care techniques that work for you and your lifestyle is essential for creating a happier, healthier life for yourself. Water Fitness Lessons wants to give you the tools you need to build the best habits. To start, it's always important to make sure you're exercising regularly, eating a healthy diet, and getting enough sleep. Here's a look at a few more effective forms of self-care that many people don't think of when planning healthy routines for themselves.
Assess Your Stress
Stress is an inevitable part of life, and there are even good forms of stress. However, too much stress can take a toll on our physical and mental health. Stress reduction is a great form of self-care, and it can be simple to implement. For starters, gauge where most of your stress comes from. Is it taking care of your family? Is it the frustration of a supervisory role at work? Are you overextending yourself by agreeing to everything all the time? These are the first places to look.
Once you identify your biggest stressors, look for ways to mitigate their effects. At work, look to delegate tasks to your staff, or look into courses for more effective management techniques. If it's family, ask your partner to take a larger share of responsibilities, or enlist your children to tackle chores and tasks that take up your time. Saying no will likely be the hardest but learning to say no will pay off down the road. Start small, then try it again. You don't have to be available to everyone all the time.
Assess Your Budget
Few people would list budgeting at the top of their list of self-care techniques, but it's a shockingly important form of taking care of yourself and your household. Finances cause more stress than you might realize, notes the American Psychological Association. When money is tight, you have to spend a lot of time and mental energy figuring out how to make ends meet. Good budgeting can help make sure your money stretches far enough to survive and thrive with long-term goals.
If you look at your monthly expenses and find that your monthly expenses are too high, there are several steps you can take. If you own a home, you can investigate refinancing to see if you can get a better rate (and a lower monthly payment) on your home loan. You can also save money by trying to cut back on restaurant visits and cooking more at home, or by buying items you use regularly in bulk to save on price per unit.
Schedule Alone Time
If you live with family, roommates, or any other household situation, you might need to consider working alone time into your schedule. Many people who live with others don't really get to spend much if any time alone. Although having a strong social network is good for you, most of us need to have some time to ourselves to rest, recharge and relax. Without it, we can start to feel like we're always "on" in a sense.
There are many great ways to enjoy some alone time. For example, you can pair your solitude with a walk around the neighborhood, going for a swim or an online exercise video. You can enjoy an exciting book or indulge in a favorite hobby. It's usually best to pick something you can't easily do with others, or something you know you'd especially enjoy tackling solo. This way you're getting the most out of your time.
Get Outside
Finally, many of us spend nearly all our time indoors. This means we miss out on the myriad benefits you receive when spending time outside. Sunlight and fresh air are absolutely invaluable when it comes to health and wellbeing. Most directly, sunlight allows our bodies to produce Vitamin D, a vital nutrient that helps our body do everything from fight infection to regulate mood. More time outside can help you feel happier, more energized, and ready to take on the world.
This is just the start of the benefits of getting outside. According to Harvard Medical School, people who spend more time outdoors tend to be more active, have healthier habits over all, and may even live longer. Consider going on a hike or visiting a nearby park a few times a week. You can also look into creating a relaxing outdoor space on your property or get into an outdoor hobby like gardening.
Remember, self-care doesn't have to be photogenic or glamorous — it needs to be effective. Search for the healthy habits and self-care techniques that suit your needs, passions, and lifestyle. In doing so, you'll give yourself the best chance at sticking with them and fostering real, long-term change.
See you in the pool!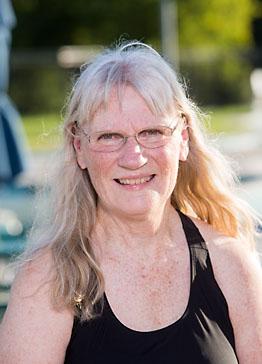 Chris Alexander